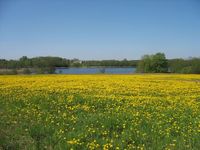 What's special about the nature in Latvia?
Of the three Baltic countries, Latvia has the most scenic and impressive river valley - the Gauja ancient river valley, the longest sandy ebach stretching, with fiew interruptions, along almost the whole sea border of the country, the largest tracts of forest, the most diverse sandstone outcrops, one of the widest waterfalls in Europe, the wealth of springs and great trees. To conserve these values, the state has created the network of the protected nature areas, taking more than 10% of the country's area.
You can plan your trip, choosing the nature sites you would like to see, or you can pick from our tour itineraries leading through beautiful protected nature areas.