Intercity Bus and Passenger Train Route Schedules
If you are planning your trip with public transport yourself, visit the following websites for the topical information on routes, times and means of transport:
Transport schedules are subject to changes seasonally and depending on the day of the week - on business days and weekends. Always check for topical information before your trip!
---
Ticket Sales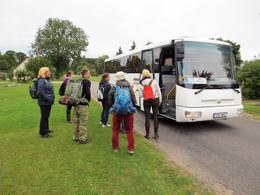 Purchasing of tickets for intercity buses
From the bus driver (payments made mainly in cash, preferably exact money);

At intercity bus stations for local routes - 10 minutes before the departure of the bus.

Ticket sales on-line
Advance ticket sales for domestic routes is available 10 days prior to the departure of the route bus.
Ticket bookings can be made at the Service Coordination Centre of Riga International Coach Terminal (EUR 0.40) or by phone (+371) 90001111, (EUR 0.52 per minute) or at intercity bus stations. The tickets booked for domestic routes must be purchased no later than 60 minutes prior to the departure of the route bus.
On-line ticket sales websites
Purchasing tickets for passenger trains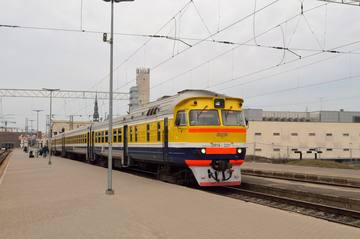 At the cash registers of railway stations

In the trains from train conductor (additional service fee may apply)

Ticket purchases on-line:
The purchases of tickets in advance are possible 10 days prior to the departure of the train:
At the cash registers of railway stations
On-line ticket sales websites
---
Travel on Public Transport with a Bicycle
If you intend to take your bicycle with you, remember that it can be transported on trains only, not on the buses!
If you wish to carry your bicycle on the train, you will have to buy a baggage ticket. Keep in mind that bicycles may be transported in railway carriages equipped with special bicycle racks and the number of bicycle racks must match the number of bicycles actually carried. If the carriage is not equipped with bicycle racks, the maximum number of bicycles carried in the carriage may not exceed 5 bicycles. Train carriages that are equipped with bicycle racks are marked with labels next to the door. If the carriage does not have bicycle racks, the bicycles are placed in spaces between seats as indicated by the conductor-controller. When travelling on a train with your bicycle, plan your time and arrive promptly for the train to enter the carriage and place the bicycle in the intended place without causing delays. If you are a group of cyclists (more than 15 people), please apply 48 hours in advance by calling to (+371) 67232135 to arrange for the opportunities of reaching the required station.