CAITO project organized a destination promotion seminar for representatives of the travel trade professionals and press on 22nd of November at Embassy of the Republic of Latvia in Japan (Address: 37-11 Kamiyama-cho, Shibuya-ku, Tokyo).
We introduced Japanese media representatives to our new Products Manual 2020 introducing the experiences in Rural area such as farm/manor house stay, sauna/spa, and organic gastronomy. The Sauna brochure is newly published, which includes sauna culture and products in each country. There are many products already introduced in the Japanese market and rural products are recognized as an important category in the European market where rural tourism is seen as a tool for overcoming excessive tourism and to ensure the sustainability of tourism.
Information on Rural Tourism seminar for representatives of the press:
Door open and registration 15:30
Greeting by the Ambassador of Latvia, Estonia and Finland in Japan:16:00
Seminar: 16:15-18:00
Reception: 18:00-20:00
>>> Invitation letter EN (pdf).
>>> Invitation letter JP (pdf).
>>> Schedule EN (pdf).
About CAITO project:
This project aims to promote rural tourism in the South Coast of Finland, Estonia and Latvia in the Japanese market. Foresight Marketing Co., Ltd. helps it and is the contact in Japan. The objective of this project is to support SME's related with rural tourism to get into the Japanese market by joining forces and EU funds. Also this project gets cooperation from Tourist Board in each country. You will find additional information about rural tourism destinations in Japanese at http://balticsea.countryholidays.info.

Presentations:
Sauna brochure presentation (EN, pdf)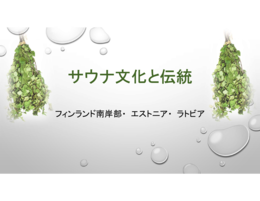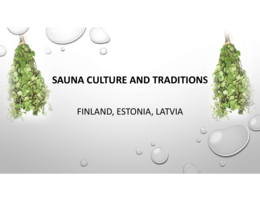 >>> Gallery (web)