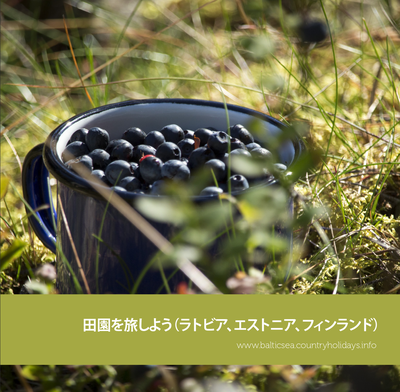 20.09.2016
Latvian Country Tourism Association "Baltic Country Holidays" (Lauku celotajs) together with Estonian Rural Tourism association and regional tourism association in southern Finland "Visit South Coast Finland" have developed promotional material for Japanese target audience about tourism possibilities in the countryside and nature of The Baltic States and southern Finland.
---
The people of the Baltic sea area have a close relationship with nature and its annual cycle. Each season has its own specific activities like mushrooming, berry picking, collecting herbs, ice-fishing and different agricultural jobs as well as traditional and seasonal celebrations. The countries are haven for the tourist who loves nature, respects traditions and would like to experience the countries and their cultures more deeply.
Country-travelling tours and sites are based around small-scale accommodation, open farms, local producers, living traditions and sincere people. We' re always looking for local farms and producers and encourage the development of new products. We feel we can honestly call ourselves the Baltic rural exsperts in Estonia, Latvia and south Finland. Find us here: www.balticsea.countryholidays.info
See the brochure here.
This project is part-financed by the European Union (ERDF Interreg Central Baltic)
---
Siehe alle Nachrichten zu "Die Publikationen des "Lauku ceļotājs""